Sonoma County is full of fun things to do! Here are some of the upcoming events you have to look forward to.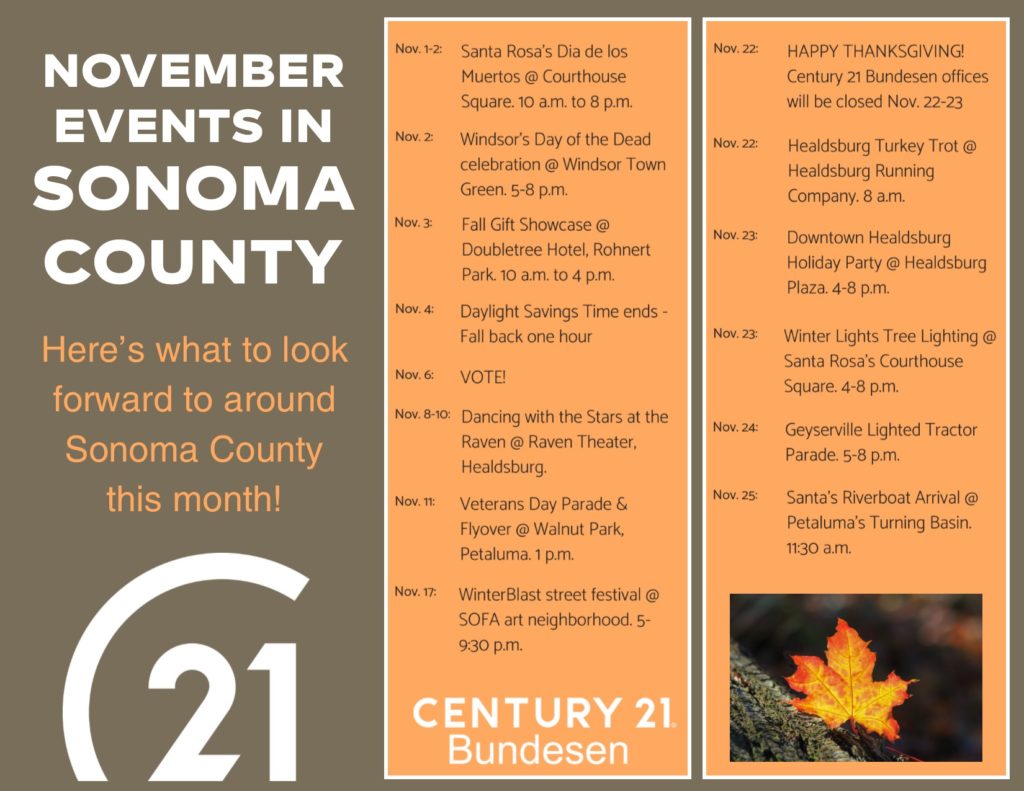 Nov. 1-2
Santa Rosa's Dia de los Muertos
@ Courthouse Square. 10 a.m. to 8 p.m.
santarosadiadelosmuertos.org
Nov. 2
Windsor's Day of the Dead celebration
@ Windsor Town Green. 5-8 p.m.
windsor-bloco.org/muertos
Nov. 3
Fall Gift Showcase
@ Doubletree Hotel, Rohnert Park. 10 a.m. to 4 p.m.
Facebook event page
Nov. 4
Daylight Savings Time ends – Fall back one hour
Nov. 6
VOTE!
Nov. 8-10
Dancing with the Stars at the Raven
@ Raven Theater, Healdsburg.
raventheater.org
Nov. 11
Veterans Day Parade & Flyover
@ Walnut Park, Petaluma. 1 p.m.
petalumaveteransparade.com
Nov. 17
WinterBlast street festival
@ SOFA art neighborhood. 5-9:30 p.m.
sofasantarosa.com